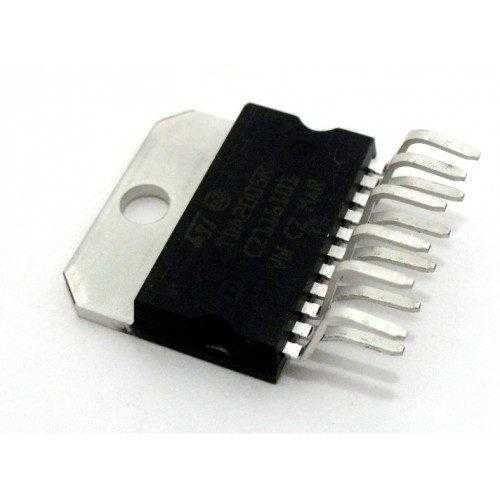 Circuit potent audio amplifier in bridge using integrated circuit TDA2005
schematic of an audio amplifier of up to 20W with TDA2005, that in potency RMS and not auditory illusion that some apparels have been promising.
The schematic is of an amplifier in bridge accomplished with TDA2005, the input sign if it applies through the inverter input of the amplifier, for the capacitor C1 that blocks the continuous current, the capacitors c3 and c4 uncouples the feeding lines. The net C9 / R6 and C10/R7 protect the potency stage against the tendency of the amplifiers of oscillating When connected to inductive loads. C5 and C7 elevate the impedance for reinjection of the sign (booststrapping). The resistor R1 assures the symmetry of the potency stage.
For assembly of an unit stereo, it is only to set up two identical circuits. The high speaker for the circuit should be 4ohms. The maxim tension of the feeding source for the circuit is of 18 volts. If he/she wants to use that circuit with a feeding source with tendency to oscillations you should use a net LC to suppress the pulses.