By Toni on Aug 04, 2010 with Comments 0 Viewed 2,156 views times
The version 5.1 of the popular and powerful mixed mode electronics circuit simulator builds upon B2 Spice A_D v5 powerful capabilities to reach new standards in ease-of-use, power, and capabilities. New features include: virtual instruments, live circuit mode with interactive parameters, redesigned user interface, animated schematics, circuit wizards to automatically generate circuits.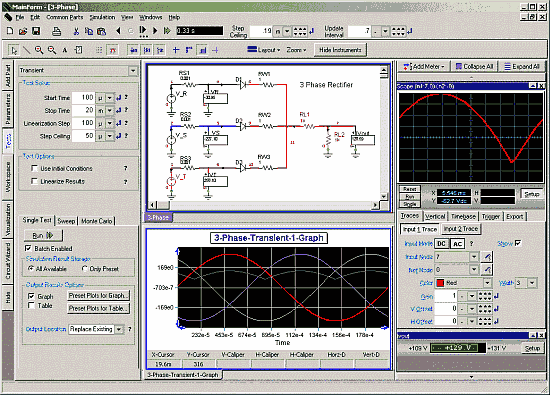 Users electronic tags:
Xtronic 5 1 amplifier, 5 1 amplifier in xtronic, Circuits amplifier 5 1
About the Author: Xtronic.org blog author. Electronics technician for the technical school of Brasilia - Brazil. Interested in electronics, circuits and technology in general.
Comments (0)
Leave a Reply "Download B2 Spice A_D 5.1"