By Toni on May 26, 2010 with Comments 9 Viewed 18,855 views times
PCB Wizard 3 is a powerful package for designing single-sided and double-sided printed circuit boards (PCBs).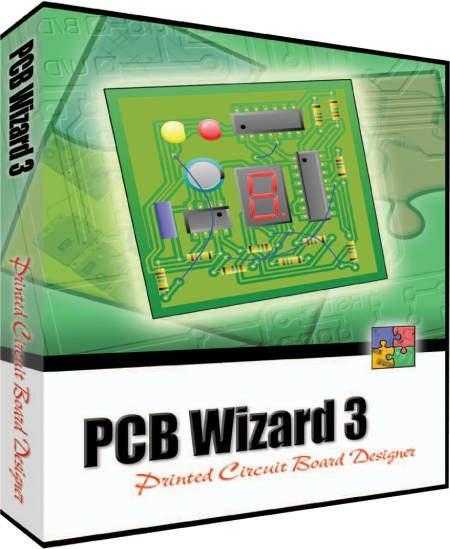 It provides a comprehensive range of tools covering all the traditional steps in PCB production, including schematic drawing, schematic capture, component placement, automatic routing, Bill of Materials reporting and file generation for manufacturing. In addition, PCB Wizard 3 offers a wealth of clever new features that do away with the steep learning curve normally associated with PCB packages.
Designing Circuit Boards—To design a circuit board, simply drag and drop components onto your document and connect them together using the intelligent wiring tool. Then select the menu option 'Convert to PCB' and leave PCB Wizard 3 to do the rest for you.
Download PCB Wizard 3.70 pro full install (10.00 MB)
Download PCB Wizard 3.70 pro update (4.41 MB)
Download generic UK BoM database libray (25 KB)
Download Rapid Electronics BoM database libray (30 KB)
Users electronic tags:
pcb wizard 3 7, pcb wizard 3 7 download, pcb board wizard, electronic circuit design image, electronic circuit design software, Filter Wiz, software desain pcb, john coonrod "high frequency pcbs using hybrid and homogenous constructions "pcb west 2010 september 2010, pcb design software, PCB designing software free download
Filed Under: Download • Pcb-layout
About the Author: Xtronic.org blog author. Electronics technician for the technical school of Brasilia - Brazil. Interested in electronics, circuits and technology in general.
Comments (9)
Leave a Reply "Download PCB Wizard 3.7"