By Toni on Oct 14, 2010 with Comments 1 Viewed 9,939 views times
RFSim99 is a free-ware software that can help you in RF simulation, in your projects, especially if you are trying to design radio filters.
RFSim99 works with S-parameters. This means that not only will it simulate and analyze circuits built out of its internal library of components, but that it can accommodate any circuit block or stage for which these are known. RFSim99 is a free linear S-parameter based circuit simulator offering schematic capture, simulation, 1 port and 2 port S-parameter display and file support, tolerance analysis, stability circles, and much more. Requires Windows 95, 98, NT or 2000.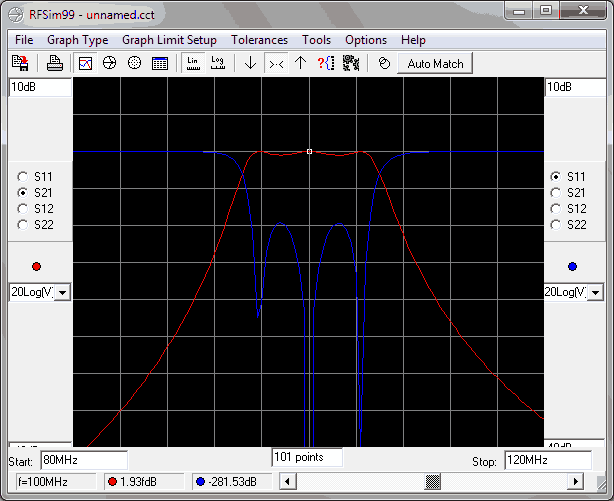 Video RFSim99 working

Users electronic tags:
rfsim99, rf simulation program, rf simulation software, free rf simulation software, rfsim99 windows 7, rf
simulator
programs, rfsim99
download
, rfsim99 使用, rfsim99下载, rf simulation software free
download
Filed Under: Download • Schematic design • Simulator • Videos
About the Author: Xtronic.org blog author. Electronics technician for the technical school of Brasilia - Brazil. Interested in electronics, circuits and technology in general.
Comments (1)
Leave a Reply "RFSim99 download free RF simulation and design radio filters software"