Lucid Electronics Workbench, calculate the value of a load resistor for a Light-Emitting Diode (LED) based on supply voltage and LED characteristics. This program contains a number of standard LED products to choose from. After the value of the load resistor is calculated, a table of standard resistor values can be displayed so that the closest resistor value may be selected for the intended program. Select from a variety of Power Supply types and enter the transformer voltage and power supply load. This program will calculate the values for diodes, capacitors, output voltage and load current.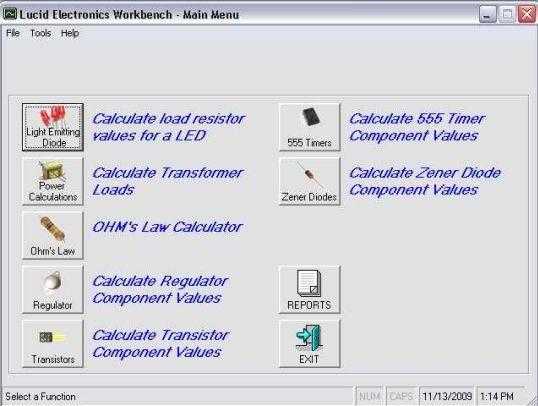 Download Lucid Electronics Workbench
Xtronic.org blog author. Electronics technician for the technical school of Brasilia - Brazil. Interested in electronics, circuits and technology in general.