Adjustable power supply (source) with integrated circuit lm350 high current
This regulated power supply uses the integrated circuit LM350K (metallic package TO-3) or Lm350T (TO-220) which allows to adjust the output voltage between 1.2 and 33V with currents of up to 3 Amperes.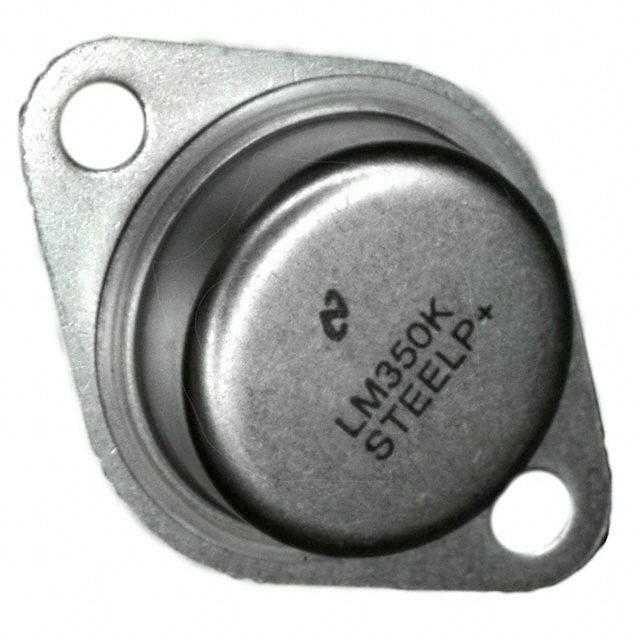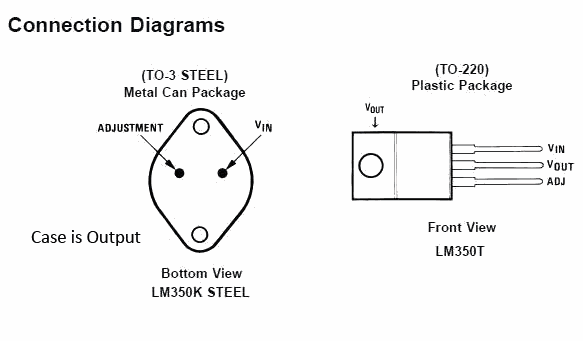 An accessory that can facilitate your project is to use one of these modules of voltmeter and ammeter with display of led, available in electronics stores. If you have the patience you can even order from China for a price on account.
Circuit diagram for mounting the power supply with CI Lm350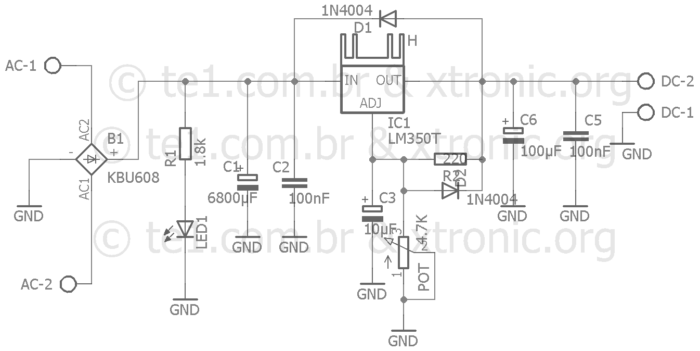 Printed Circuit Board Suggestion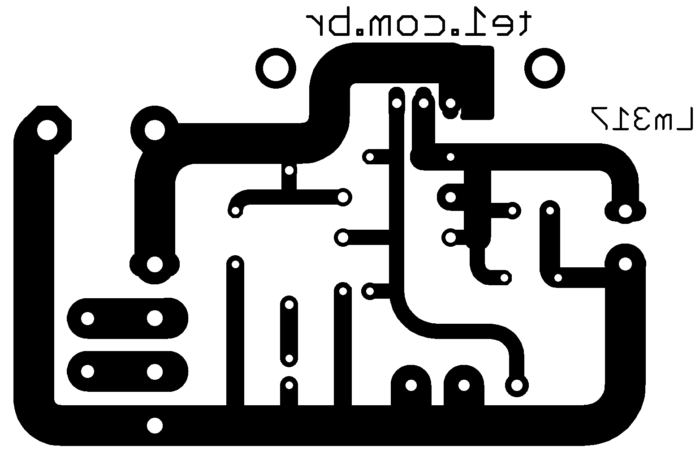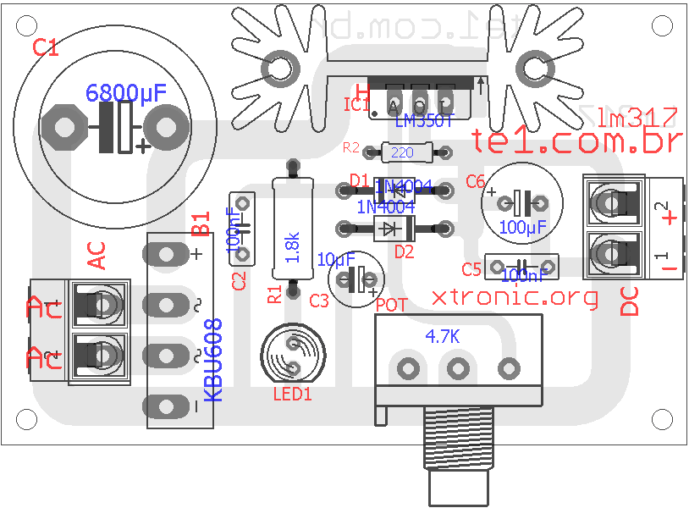 Component
Value
Resistors
R1
1.8k 1W
R2
220
Capacitors
C1
6800µF – Capacitor Electrolytic
C2, C5
100nF – Capacitor Ceramic
C3
10µF – Capacitor Electrolytic
C6
100µF – Capacitor Electrolytic
Semiconductors
B1
KBU608 (800V/6A) or equivalent- Bridge Rectifier
D1, D2
1N4004 – Diode
IC1
LM350T or LM350K- Positive Adjustable Voltage Regulator 3A
Connectors
AC
3 Pin Screw Terminal Block Connector – AC Input
DC
3 Pin Screw Terminal Block Connector – DC Output
LED1
Red Led 5mm
Miscellaneous
POT
4.7K – Single potentiometer
Printed Circuit Board, Solder, Wire, Transformer according to design, Box, heat sink for Lm350, etc.