SigJenny turns your PC into a flexible and powerful audio signal generator for free. It can create multiple waveforms, sweep, fire single or repeating tone bursts. You can save your sound as a wav file, display a frequency response, use SigJenny a bit like an oscilloscope, and do an excellent impression of a police car!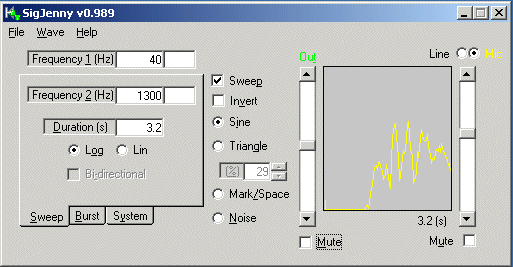 Download SigJenny audio signal generator free
Xtronic.org blog author. Electronics technician for the technical school of Brasilia - Brazil. Interested in electronics, circuits and technology in general.