download RFSim99 free RF simulation and design radio filters software. RFSim99 is a free-ware software that can help you in RF simulation, in your projects, especially if you are trying to design radio filters.
RFSim99 works with S-parameters. This means that not only will it simulate and analyze circuits built out of its internal library of components, but that it can accommodate any circuit block or stage for which these are known. RFSim99 is a free linear S-parameter based circuit simulator offering schematic capture, simulation, 1 port and 2 port S-parameter display and file support, tolerance analysis, stability circles, and much more. Requires Windows 95, 98, NT or 2000.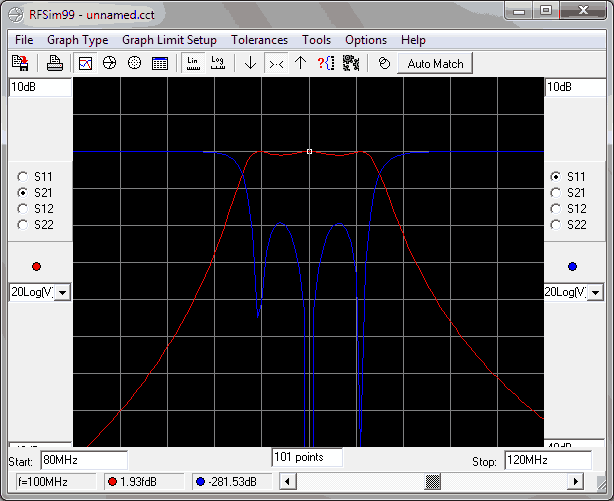 We are sorry that this post was not useful for you!
Let us improve this post!
Tell us how we can improve this post?