By Toni on May 26, 2010 with Comments 5 Viewed 227,853 views times
The table below lists the America Wire Gauge [AWG] using the metric system.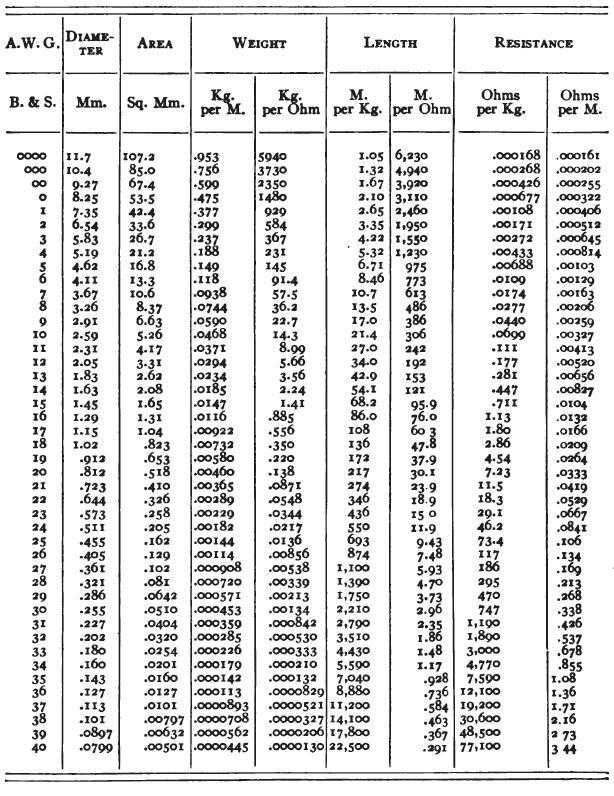 The AWG [Brown and Sharp gauges]
table shows metric units;
Wire Diameter [millimeters],
Area [square mm],
Weight per/meter [Kilograms]
Weight per/Ohm [Kg],
Length [meters per Kilogram],
Length [Kilogram per ohm],
Resistance [ohms per Kilogram],
Resistance [ohms per meter],
Technical Key words: American Wire Gage, AWG, Bare copper wire, Ampacity, Fusing, Brown and Sharpe (B&S),
Electrical Wire Sizing, Cable, Wiring, Heating, Electrical Code, Length, NEC, National Electrical Code.
Users electronic tags:
awg chart, metric system chart, the metric system chart, metric table, wire gauge diameter chart, american wire gauge, awg table, Wire Gauge Size Chart, metric units table, wire gauge chart
About the Author: Xtronic.org blog author. Electronics technician for the technical school of Brasilia - Brazil. Interested in electronics, circuits and technology in general.
Comments (5)
Leave a Reply "Download Chart of AWG sizes in metric. Gauge Number vs Wire size Table"