Compact stereo audio power amplifier circuit using integrated circuit TDA7379 for 2x 38 Watts. Uses simple DC power supply or transformer, being suitable for several applications where a good quality amplifier and low cost. Ideal for, games, PC, portable audio, automobile, motorcycle, home theather.
With a minimum of components it can assemble this project.
Simple design of easy assembly, already includes the circuit of the power supply, only need to connect the transformer and the speakers. With a compact pcb allows an audio amplifier with reasonable power even using simple power supply.
The power can be from 8 to 20 Volts DC or transformer from 6 to 15 VAC.
The power at the maximum setting will be up to 38 Watts at 4 Ohms and 20VDC. With Stand-by circuit, it allows smooth on and off the amplifier without crackling.
This IC is equipped with protection against short and high temperature.
The integrated TDA7375 and TDA7377 can be used on this board, provided that the voltage limits for each of these are observed, which can be observed in the Datasheet.
Circuit diagram of amplifier circuit with TDa7379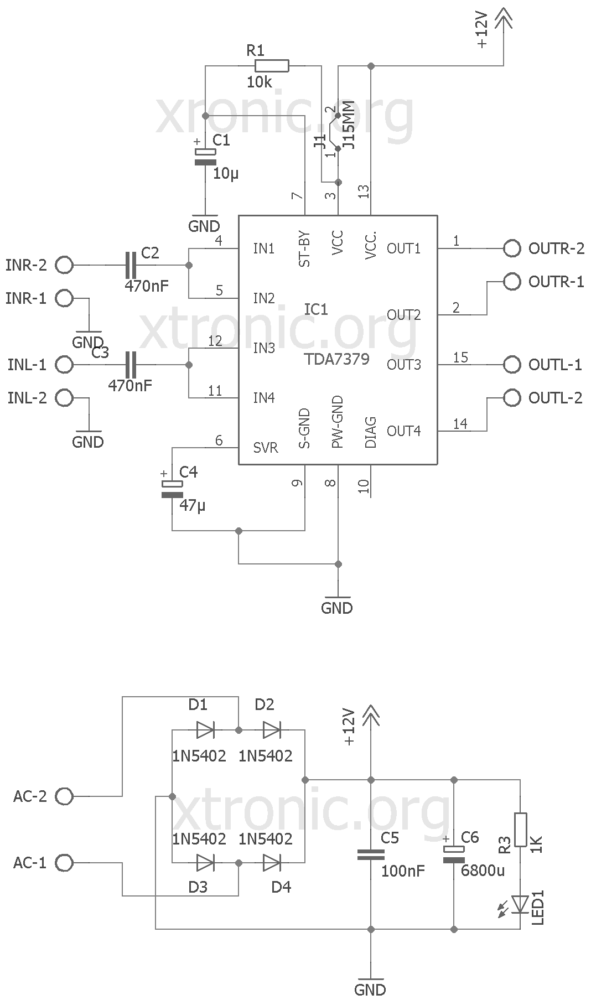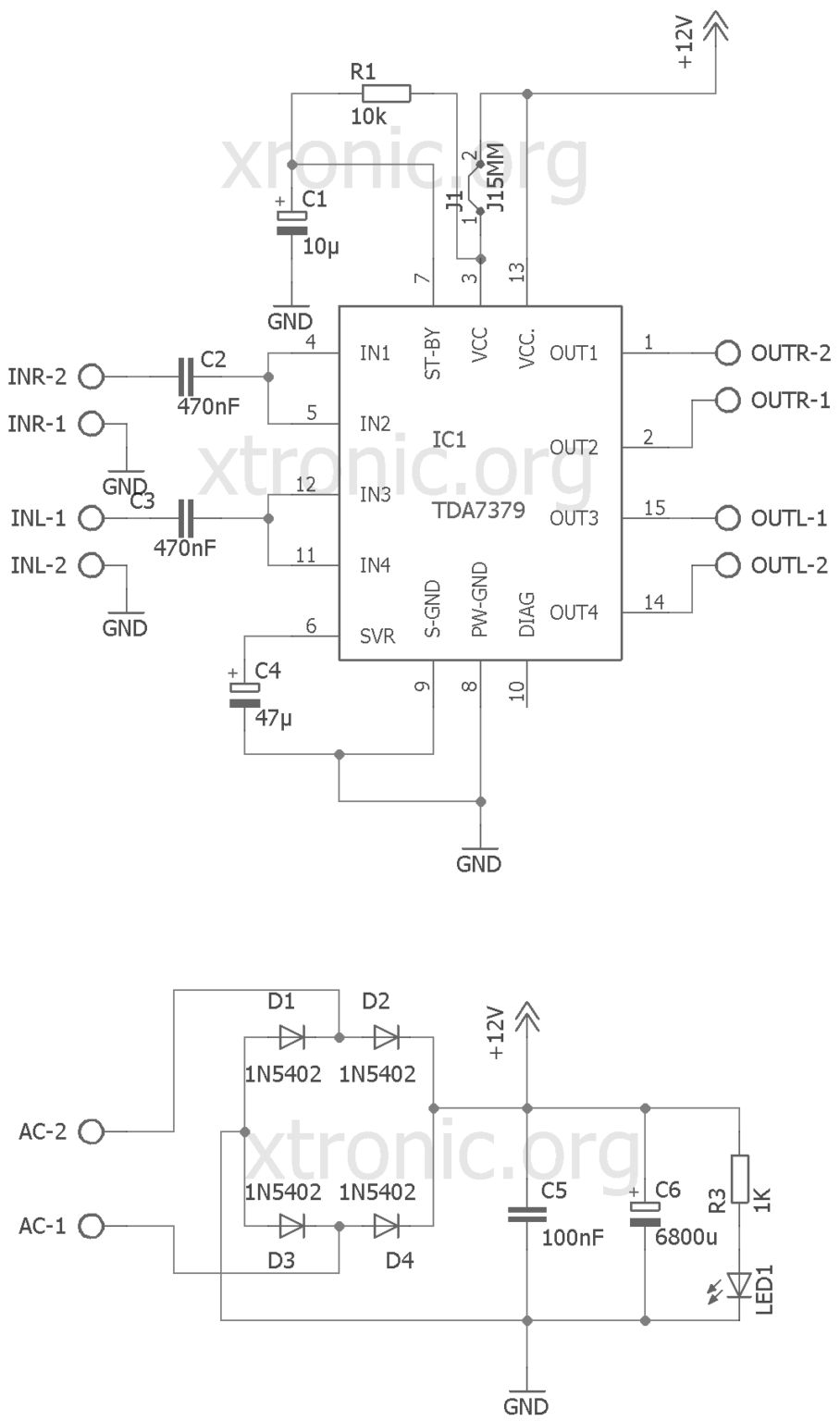 PCB for amplifier TDA 7379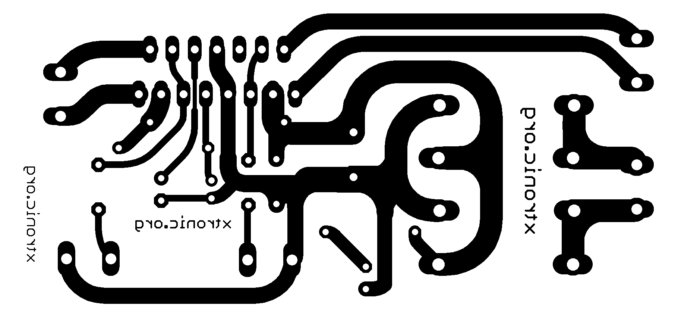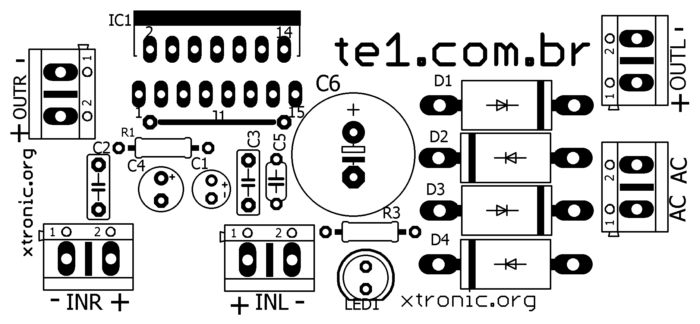 Part list
Part
Value
Resistors 1/4W 5%
R1
10k -Brown, Black, Orange, Gold
R3
1K – Brown, Black, Red, Gold
Capacitors
C1
10µF – Electrolytic capacitor
C2, C3
470nF – Polyester Capacitor
C4
47µF – Electrolytic capacitor
C5
100nF – Ceramic or polyester capacitor
C6
6800uF – Electrolytic capacitor
Semiconductors
D1, D2, D3, D4
1N5402 or equivalent – Silicon rectifier diode
IC1
TDA7379 – Audio Amplifier Integrated Circuit
LED1
5mm Led any color
Connectors
INL
Left channel audio input
INR
Right channel audio input
AC
Transformer Connector
OUTL
Left channel audio output
OUTR
Audio output right channel
Miscellaneous
J1
12mm jumper – Piece of wire or lead
Welding, Transformer 12/4 Amperes or 12 Volt / 4A power Supply, Wires, Box for Amplifier, PCB, Heat Sink for TDA, etc..
Download files for this assembly – PDF PCB, Schematic, PDF, silk screen
Download PDF     Mirror