TDA2822 is an ideal Op amp for low output applications. It is a good choice as a preamplifier in stereo high power amplifier circuits. It has two inputs and two outputs which can deliver 250 milli watts output power. The amplifier circuit with in the IC is well set for noise free operation. Outputs can be directly coupled to the speakers through the decoupling capacitors.
Scheme for the amplifier dual (stereo), using integrated tda2822
Suggested PCB mount amplifier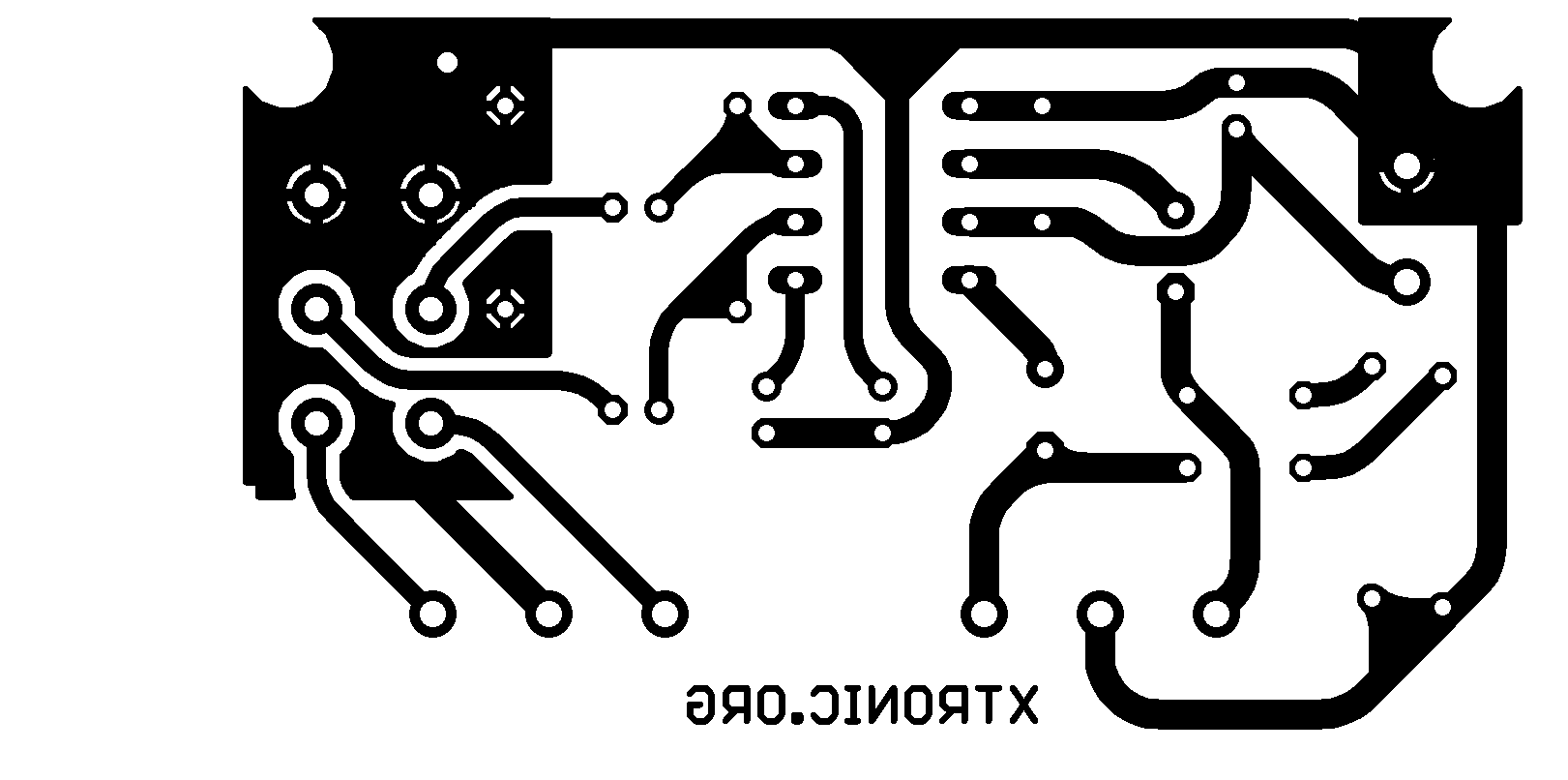 Suggested PCB mount amplifier component layout click for enlarge
Characteristics for tda2822
supply voltage down to 1.8v
low crossover distortion
low quiescent current
bridge or stereo configuration
The TDA2822M is a monolithic integrated circuit in 8 lead Minidip package. It is intended for use as dual audio power amplifier in portable  radios.
List of material for mounting a stereo amplifier with tda 2822
| | |
| --- | --- |
| Parts | Value |
| C1,C2 | 10uF/ 25 Volts Electrolytic |
| C3, C4, C5, C8,C9 | 100nF Polyester – 104 or 0.1 or .1 or 100n |
| C6, C7 | 470uF /25 Volts Electrolytic |
| IC1 | TDA2822M |
| P1 | 10K Potentiometer Duple – Volume control |
| R3, R4 | 4.7 Yellow, Violet, Gold, Gold |
| R5, R6 | 10K Brown, Black, Orange, Gold |
| VCC, OUT, IN | Connectors |
Buy kits TDA2822 in Aliexpress with free Shipping in the Worldwide.